By Yali Chen
Taiwan News, Staff Reporter
2011-10-22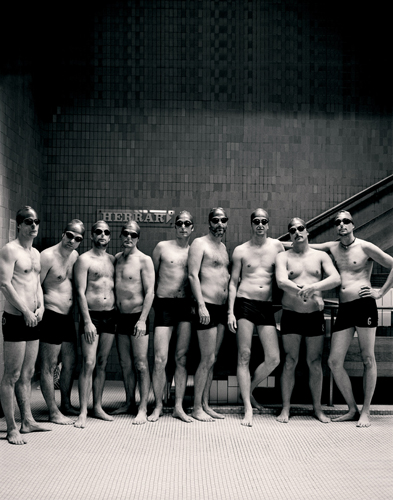 The 2011 Documentary Film Festival organized by New Taipei City Government and the non-profit foundation CNEX will run from October 29 to November 6.

The foundation's CEO Ben Tsiang says that with a total of 58 films from 18 countries, the festival centers on financial crises, youth unemployment crises, midlife crises, disasters and reconstruction, values of the next generation, short animations, and a series of documentaries conducted by Chinese filmmaker Jia Zhang-ke and Taiwanese filmmakers including Lin Yu-hsien, Yang Li-chou and Lungnan Isak Fangas.

"Inside Job" won the 2011 Academy Award for best documentary. This film directed by Charles Ferguson and narrated by Matt Damon examines the global financial crisis of 2008, which caused millions of people to lose their jobs and homes.

The city government will hold a special screening of Ferguson's film on Oct. 30 at the Eslite Xinyi Store in Taipei.

"Men Who Swim" is a film about all-male synchronized swimming and the art of turning 40. British filmmaker Dylan Williams chronicled his own experience in his documentary.

In the film, when Williams moves to Stockholm, his language teacher suggests that he join a club. He signs up for a men's swimming team whose members are from all walks of life – a meat buyer, train driver, potter, teacher, archivist and rock star. They all are suffering midlife crises.

The team members first practice synchronized swimming as a hobby to escape their daily grind. But after learning of the unofficial All Male World Cup in Milan, they decide to compete against international teams from the Netherlands, Germany, Japan, Bulgaria and Italy.

Madrid-born director Paula Palacios' "Women without A Pause" compares the period of menopause, the most significant transition in all women over the age of 45. In her film, women from France, Spain, Brazil, Japan, Tanzania, Ecuador and the US share their views and experiences in different cultures.

"Young at Heart: Grandma Cheerleaders", directed by Golden Horse Award-winning filmmaker Yang Li-chou, is a story about a Kaohsiung-based cheerleading team with an average age of 70. The team is comprised of 8 grandfathers and 32 grandmothers, and they spend nine months practicing for their biggest performance at the 2009 World Games in Kaohsiung.

Tickets for these films are now available at http://www.artsticket.com.tw/ or go to http://cnexff.pixnet.net/blog for more information.